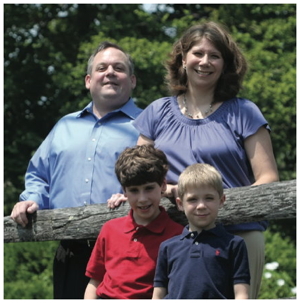 I am asking for your vote for State Representative from Bedford, District 2, in the primary on September 13, 2022.
I received a BA in history from UMass Amherst, a Masters in Public Administration from Suffolk University in Boston, and an MBA from Cornell's Johnson Graduate School of Management.
I am an entrepreneur and presently a Managing Member of CSW Advisors, LLC, a financial advisory firm. I have over two decades of experience in finance, banking, and insurance management positions, and I have enjoyed serving you on the School Board.
My wife Doreen and I have been married for 15 years. We have two boys ages 13 and 14. We ski in our beautiful New Hampshire mountains, swim at the Bedford Bluffs and practice marksmanship at Bedford's Pointer Fish and Game Club. Our sons are being educated in the Bedford public schools. In fact, the schools were a major reason Doreen and I chose to live and raise our family here. We believe that successful education is achieved at the local level by hard-working, dedicated teachers and administrators, working side-by-side with involved parents.
Thank you for your support on Primary Day, September 13, 2022 and then in the General Election on November 8, 2022.
Follow me on FaceBook